There is a famous saying, what's in a name. But there is more to a name than what meets the eye. A name carries over the cultural, social legacy and gives us distinguished identity. Should we need to make our identity purposeful, choosing the name wisely is a must. A person's name, as per the Vedic astrology shapes one's minds and thoughts aside from attracting positive vibrations. A heroic name instills positivity in a child so he becomes a winner in the long haul, so much so does the name of a deity to bring prosperity in his life.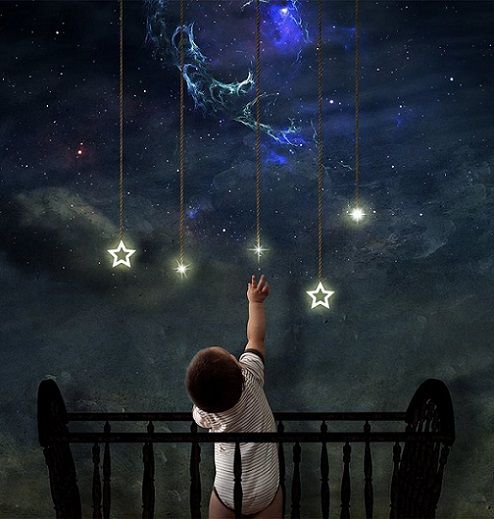 One should look up to the heavenly positioning of the planets to name the baby. The Vedic science suggests that the combination of Rashi and numerology proves to be helpful for the child.
How to associate Vedic astrology and numerology in naming the baby:
Judging by the Vedic astrology, first two letter of the name should be after the birth time Rashi. Numerology is another part of Vedic astrology which deals more with date of birth. Both the Rashi and numerology should work hand-in-hand to be beneficial for the child.
Find out below 12 Rashis and their allied first 2 letters:
Aries: Chu, Che, Cho, La, Li, Lu,Le, Lo, A
Taurus: E, V, Ai, O, Vaa, Vi, Vu, Ve, Vo
Gemini: Ka, Ki, Ku, Gh, Chh, Ke, Ko, Ha
Cancer: Hi, Hu, He, Ho, Da, Di, Du, De, Do
Leo: M, Mi, Mu, Me, Mo, Ta, Ti, Tu, Te
Virgo: To, Pa, Pi, Pe, Sha, Thha, Pe, Po
Libra: Ra, Ri, Ru, Re, Ro, Taa, Ti, Tu, Te
Virgo:To, Pa, Pi, Pe, Sha, Thha, Pe, Po
Scorpio:To, N, Ni, Nu, Ne, No, Ya, Yi, Yu
Sagittarius: Ye, Yo, Bha, Bhi, Bhu, Dha, Pha (F), Dhha, Bhe
Capricorn: Bho, Ja, Ji, Khi, Khu , Khe, kho, Ga, Gi
Aquarius: Gu, Ge, Go, Sa, Si, Soo, Se, So, Da
Pisces: Di, Du, Thha, Jha, Jya, De, Do, ch, Chi.
Furthermore, numerology takes its turn to name the baby. It has an amusing method per se. Each alphabet has a numeric value. Here under is the table that points out the numeral attached with each English alphabet:
1: A, I,J,Q,Y
2: B, K,R
3: C, G,L,S
4: O, M,T
5: E, H, N, X
6: U, V, w
7: O, Z
8: F, P
9: A, I, J , Q, Y
More insights into numerology:
Each specific number syncs well with another specific number. Thus the numerological table is prepared.  For instance, number 1 goes down well with number 2,4,7,9. In like manner, it is enemy with number 6 and 8 whereas number 5 maintains a neutral stand. This is the thumb rule of numerology.
Furthermore, horoscope of the parents too intensely affects the naming procedure.
The baby naming ceremony which is widely known as Naamkaran is pious ritual that is performed to select a new-born's name and is celebrated with all zeal to confer new born baby with an ideal life.