Vashikaran is an archaic practice which is well tried-and-tested in the same vein. It is the most sought after technique for getting an apparently uninterested person to love/support/help you. This cryptic endeavor is carried out by professional Vashikaran practitioner. It may be used for good or bad objectives and if you point out the worst of all, a person with malicious intent can use it to deceive his gullible counterpart. So Vashikaran doesn't serve the positive interest always as it is meant to.
Vashikaran mantra interferes in the natural course of things that are governed by its own virtues and justice. It is a contemptuous act against God and can turn fatal eventually.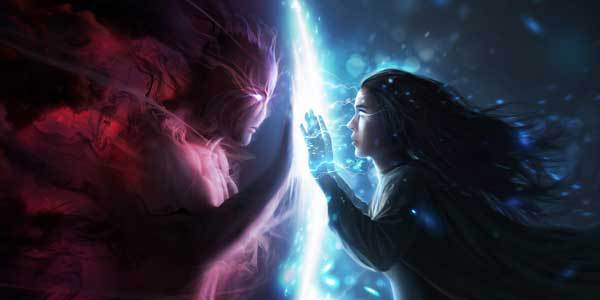 The positive manifestations of Vashikaran Mantra:
There are harmless, positive Vashikaran mantras one can use which lead a man in only positive direction without any side effects. There are some herbs and Vashikaran yantras also used to invoke positive energy. However, it always takes a Well-erudite and calm Guru Ji to perform the Vashikaran Yagya with utmost finesse. The process is mellow and you will know from the gentle approaches that it is. You must have a clean heart for powerful vashikaran. There should be selfless reason behind this step and no intent to harm anybody.
Why one can turn to Vashikaran Mantra:
If someone is trying to hurt you, the can mend his negative outlook. This is but re-shaping their thought.
If your love grows out of you and is infatuated by someone else, this mantra can allure them back to you. However, the forceful and negative application of such will beget adversities in the long haul.
You can make a relative restore his faith on life who apparently lost track. It can be used to retrieve him from the cobweb of dejection.
Warding off the evil eye is also an attribute of the Vashikaran mantra.
You can raise your potentials through this mantra so that your boss is pleased with you and your career picks up speed.
If there are perennial disputes in the family and your marital life, Vashikaran mantra is the best thing to reckon to.
Neighbors are real piece of work. They can never stand your success. You can get a fix on them by Vashikaran Mantra
You can tread through people's consciousness and get them to see your point.
Not that laying hand on the Vashikaran Mantra is a daily phenomenon. However, when things blow out of proportion, there is need to drive up the monstrous forces by the Mantra. It is not supernatural, but a science that controls the minds, thoughts and feelings to bring you're cherished under control. It is a blessing from the ancient sages so using it with bad intent only reflects poorly on the person's life in the long run.